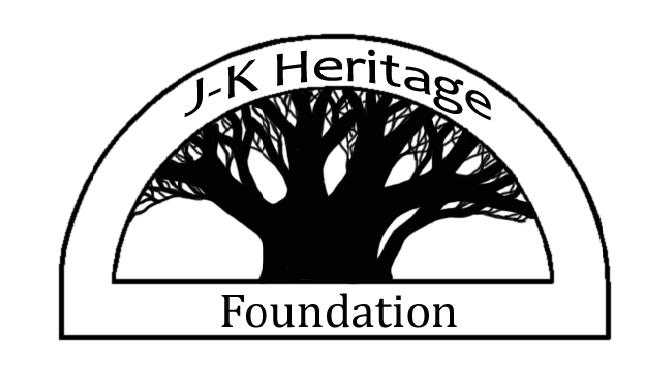 JKHF Gifts are Tax Deducible.
"Business" Supporters:
Bennett's
Kendrick Hardware
701 E. Main
Kendrick, Idaho
Red Cross Pharmacy
509 E. Main
Kendrick, Idaho
Colter's Creek Winery
Tasting Room
308 Main Street
Juliaetta, ID
Corner Club Cafe
7th & Main Corner
Kendrick, Idaho
...and BOOK, too!
918 6th Street
Clarkston, Wash.
Thank You -- Clearwater Power Company & Potlatch Corp. & TDS -- for 2nd Floor Fraternal Temple 2014 electrical and cooling funding gifts.
Juliaetta's historical facts and pictures are currently being collected for a 2014 DVD and booklet publication to complete our historical tour updating project. DATA submission deadline: March 30, 2014. Juliaetta Historical Tour site signage is in place. Contact: Sharon Harris
We NOW have a FACEBOOK presence at Juliaetta - Kendrick Heritage Foundation ! Please join us as a friend.
Juliaetta & Kendrick City Historians: We now officially hold that designation in each city.
Historical Tour of Kendrick Booklet AVAILABLE for $5.00.
The forty selected Kendrick businesses and early homes in this 36-page publication can be viewed with a click on the above link. A booklet map is useful when used during a walking/vehicle tour. Historic pictures, unique tidbits of information, and vivid descriptions all contributing toward an understanding of what and who played a part in establishing and sustaining Kendrick. This item is available for purchase at Kendrick Hardware, Red Cross Pharmacy, Phil's Food City, Archie's Diner, and the Corner Club Cafe. For a mailing add $1.00/booklet mailed. Guided tour rates are available when tours are requested with a contact to Sharon Harris (see her contact at bottom of page).
Find MORE JKHF Publications by going to the "JKHF Publications" left side link on this page.
2014 PROJECT Financial Contributors are being solicited for:
PROJECT: "HOME" Overview: Our second floor space encompasses 2,580 sq. ft. in the 8,200 sq. ft. building used as Kendrick's Community Center. It has a Fraternal Temple nameplate located at 614 E. Main in Kendrick. Our "Grand Room" public space renovations, with a Spring 2014 completion date, allows for meetings, educational sessions, and Kendrick's only historical museum. An archival cataloging and preservation area is in place. Our research abilities are enhanced with a scanner, a computer and a microfiche reader.
PROJECT: "Brick Repair" Overview: The Fraternal Temple building's external brickwork is only one unique feature that placed the 1905 Community Center building on the National Register of Historic Places listing. Some of the bricks came from Kendrick's Fruchtl Brick Company. Generous grant and public support dollars, totaling $11,450.00 in 2013, allowed for each of 4 story walls to have leaks and crumbling brick areas repaired. Phase 4 needs address crumbling rooftop tower edging and chimney bricks and will improve the area's drainage as well as provide a 50-year total brick protective coating. Community support can be provided either with a JKHF designated project contribution or through the Buy- A -Brick fundraiser ($50.00/brick that can accommodate up to two names) for the completion of this $25,000 final phase.
---
PROJECT: K-J and area Newspaper Collecting and Microfilming: Because newsprint deteriorates rapidly JKHF is collecting ALL our service area's newspaper publications to microfilm and then digitize to allow easy web research. We have a good start on the 108 years of Kendrick Gazette publications however are need your newspapers to fill in many "gap" editions. Also wanted is the 1904 "The Canyon Echo" Kendrick paper. Juliaetta had several newspapers: The Gem, The Potlatch, The Juliaetta Advance, Thee Potlatch Press, The Register, The Potlatch Herald, The Juliaetta Enterprise, the Independent, The Juliaetta Record, and the Juliaetta Sun. Cameron had The Potlatch Herald and Wyckliff Smith published the Potlatch Herald for Southwick also. Contact: Sharon Harris
Progress Notes:
LuJane Nisse lifted Kendrick Gazette copyright restrictions for this JKHF project.

Kai Eiselein donated over 75 Kendrick volumes of published newspapers that each Kendrick publisher archived over the years. Each volume covers a year in time and is in pristine condition.

As part of the state's participation in the National Digital Newspaper Program the Idaho State Historical Society (ISHS) received on September 1, 2013 a $277,673.00 National Endowment for the Humanities 2-year grant to digitalize 100,000 pages of Idaho newspapers published between 1863 and 1922 . JKHF is working with our area's ISHS trustee, Earl Bennett, toward hopefully being one of the first communities selected to be part of this ISHS project.
---
Local PHOTO Viewing BUSINESS LOCATIONS: Our digital photo units display local historical pictures at:
Colters Creek Winery - Tasting Room -- 308 Main St. in Juliaetta Idaho

Corner Club Cafe -- Corner of 7th Street and Main in Kendrick Idaho
---
General CONTACT & Publication Purchase INFORMATION:
Telephone & E-Mail contact: Sharon Harris, President (208) 289-4622 25skharris@gmail.com (changed June 2013)

JKHF Postal address: P.O. Box 37 Kendrick, ID 83537

JKHF Physical Address (make appointment): Fraternal Temple building 2nd floor: 614 E. Main Kendrick ID 83537
Webmaster: waider@tds.net